Spoil your mom this Mother's Day with a home-cooked meal, capped off with one of these decadent desserts. And the best part? They are all keto-friendly recipes. Gulp these down — sorry, gingerly nibble at them like proper ladies and gentlemen. Then give Mom a spoon, because the two of you are going to be eating lemon curd straight from the pot. These seven Mother's Day desserts cover all the bases, from spicy to bland comfort food.
In fact, this may be the perfect opportunity to gather up all your friends and their moms and have a group brunch. Figure out the seating arrangements two weeks before the big day. If there are multiple tables, assign each a dessert. If there's just the one table, each person can bring a dessert to share. Either way, mom will have a full heart (and a full tummy).
1. Paleo, gluten-free, keto pecan pie
Pecan pie is so rich and delicious, your mom probably only lets herself indulge once a year — Thanksgiving, right? With this recipe, though, she'll feel free to make it a semi-annual event. This will quickly become one of her favorite Mother's Day desserts because it is actually diet-friendly. Grass Fed Girl's recipe is paleo, keto and gluten-free thanks to coconut oil, coconut milk and coconut flour.
MORE: Make this keto cauliflower bread for Mother's Day brunch 
2. Black bean brownies
It sounds like something you'd serve on April Fool's Day, but we pinky swear that mom is going to love these — especially when you tell her they're keto. The beans create an incredibly smooth texture. Pro tip: Make sure you rinse the canned beans in a colander very well, otherwise the gift of a bottle of Gas-X may be in order.
MORE: 5 decadent dessert recipes that are secretly healthy
3. Red curry coconut chia pudding
An adventurous hippy mom will love this low-carb keto chia pudding from Spabettie. What makes this one really different from the hundreds of other chia puddings on Pinterest is one very specific ingredient: red curry paste. Not only is this great as a dessert, you could even throw it on a breakfast menu. And not only is it keto, it's also vegan and gluten-free, and it uses no dairy, egg, soy, oil or sugar.
4. Keto ice cream sandwiches
Homemade keto ice cream smooshed between two homemade keto cookies? What are you, some kind of keto Martha Stewart? Your mom will certainly think so when you hand her one of these bad boys. Start by making Chocolate Covered Katie's ice cream, and whip up a batch of these keto cookies while it sets.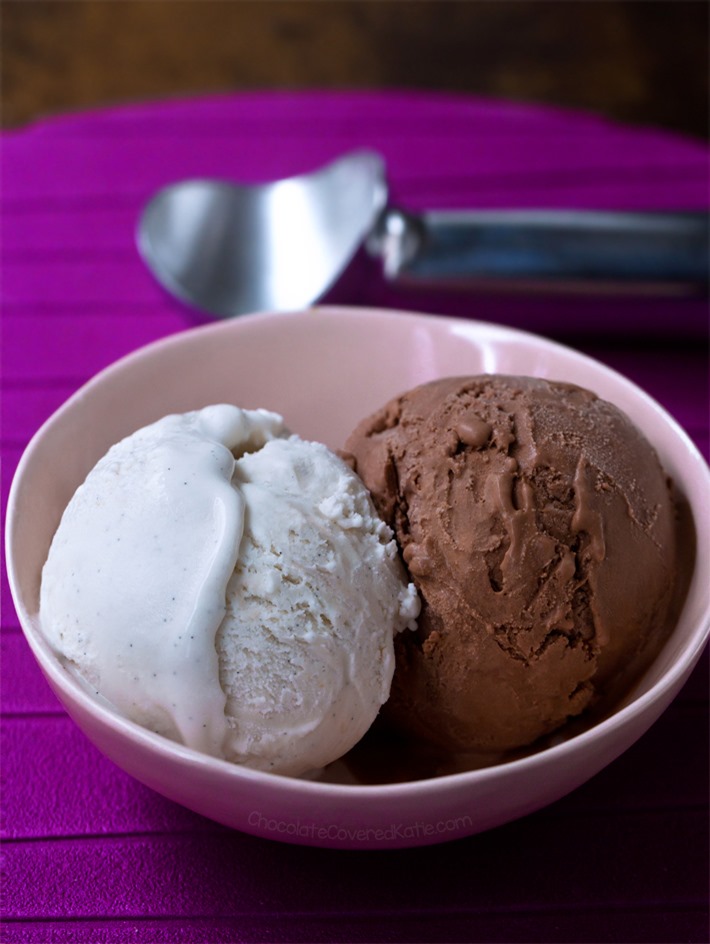 5. Chocolate fudge balls
If your mom does an insanely funny impression of Alec Baldwin's "Shwetty Balls" Saturday Night Live sketch, make her these chocolate fudge balls and she will entertain the entire family all afternoon. This is another one of Chocolate Covered Katie's keto desserts, and another that features black beans.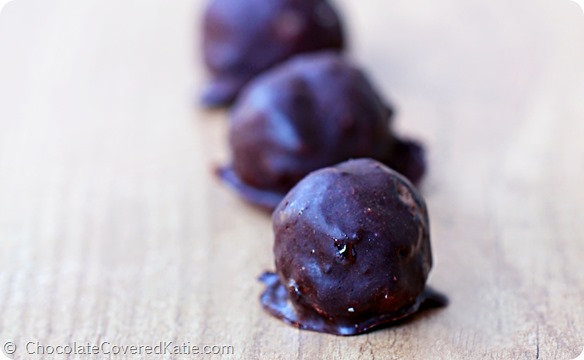 6. Creamy mini cheesecakes
Jam Hands has turned what is usually an incredibly decadent and calorific dessert into something that might be, dare we say, healthy. As far as Mother's Day desserts go, this keto low-carb option is easy to make and absolutely delicious. Make it a couple of days ahead of time for optimal creaminess and flavor. The Golden Girls would go crazy for these.
MORE: 8 keto recipes you'll want to try ASAP
7. Chocolate cheesecake frozen custard
Any mom will fall head over heels in love with this creamy and satisfying frozen custard. This deliciously frozen concoction is made with stevia — and you'd never guess it's low-carb.
8. Lemon budino
The tartness of lemon mixes with the sweetness of cream to form this classic Mother's Day dessert. Bonus: Double the recipe from 24-7 Low Carb Diner and enjoy lemon curd on all sorts of goodies, from chocolate chip cookies to cottage cheese.